Glossop Labour Club
Glossop Labour Club is an independent socialist club. It is not affiliated to any political party, but is home to people who share a progressive outlook on life. It is one of the oldest Socialist/Labour Clubs in the country. If you enjoy a friendly atmosphere, where you will be unlikely to encounter bigotry or prejudice, if you are a woman who likes the freedom of going out alone, if you are young or old (or in between), Glossop Labour Club is just what you are looking for. Whether you want real ale, draught lager and Guinness, or Fair Trade wine, or if you prefer soft drinks, tea and coffee, we can offer what you most enjoy.
To see a statment of the Club's objectives, click here.

Accessibility: The ground floor of the Club is wheelchair accessible, and there is a ramp down into the garden. We have a wheelchair accessible toilet, and a stairlift to the upstairs rooms.

We are usually open from 8-11 p.m. Tuesday to Friday, but if you just want to pop in for a drink and a chat, Tuesdays and Fridays are the best. On other days, we may not be open, if there is nothing on. Check the bar rota on the Members page to make sure. There are also occasional special events at weekends, and a music session on the 4th Sunday (usually) in each month. Regular activities include a Folk Club on Tuesdays, a Singing Group on Wednesdays (monthly), an informal music session on Fridays, a walking group, and a reading group. Plus a very popular Record Club. The Glossop Folk Train visits us about once a month. A range of other roups use the Club as well. For more details of these activities, and contacts for more information, see the Regular activities page. Additional events are listed on the Special Events page.  Information about these and other activities is also displayed on the noticeboard in the Club foyer.
Our central location, and our refurbished and modernised facilities, makes the Glossop Labour Club an ideal venue for a wide range of activities, ranging from music groups to fitness classes. 
-------------------------------------------------------------------------------------------
We have two rooms available for letting for small groups: the larger one (22' x 17') costs £9 per hour, and the smaller one (21' x 13') costs £6 per hour.
The main room downstairs, and a pleasant garden area, can be booked, by members only, for special occasions.

Click here for a downloadable booking form.

-------------------------------------------------------------------------------------------

For more information about specific activities, use the contact details relating to that activity.
For general enquiries, contact glossoplabourclub@gmail.com or just drop in to see what we have to offer. You will find us at 11-13 Chapel Street, Glossop, SK13 8AT.

For information about joining the Club, go to the Contact us page.

Any comments about the web site, please contact Jeremy Dale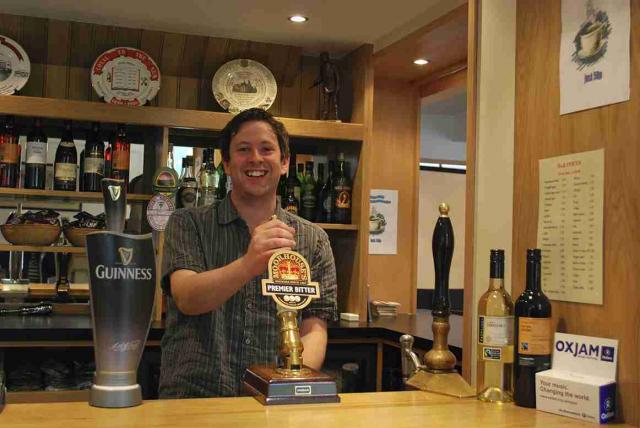 The Socialist Network of Clubs, Pubs, and People

Glossop Labour Club participates in a network of Socialist Clubs, including the Red Shed (Wakefield), Clarion House (Pendle), Bolton Socialist Club, the Red and Geen Club (Milnsbridge), and Hebden Bridge Trades Club. Members of these Clubs meet quarterly.
For more information, download the Newsletters:
----------------------------------------------------------------

The Club is currently closed.
Watch this space for more information when activities re-start.
We are running some activities online, using Zoom or in other ways. Members will be notified of these. See below for information about the Zoom Scottish Night.

Carols from Derbyshire
Glossop Zoom Sing, Dec 20th

We're not going to let COVID-19 defeat us ! Of course we won't be able to get together in the Club to sing our usual selection of the splendid carols that are unique to villages in Derbyshire (and some from elsewhere), But we can have a virtual sing using Zoom.
A small group of us are at work recording some of the carols. Others will be sung as live solos, and we will add in some YouTube and other recorded carols. Unfortunately we won't be able to do real community singing, but each person attending can sing along at home (although we won't hear you!).
It will happen on Sunday December 20th, starting at 2.30 pm. If you would like to join us, send me an email at jeremywdale@yahoo.co.uk and I will send you the link so you can join.
If you've not used Zoom before, don't be put off - it's very easy, and I can provide simple instructions.
There is no charge for this event. Please send donations to Blythe House Hospice at:
https://blythehousehospice.org.uk/single-donation/#donate
Please put the name of the event on the form so that we can see the total donated at the end
If you have already registered, you will get the Zoom link, and further information, a day or two before the event.
If you have not yet registered, we still have some room for more; please contact me at the above email address before Saturday 19 Dec.
For downloadable further information, please click the following links:
Information for participants about using Zoom
Provisional list of carols - this may change right up to the last minute

Word sheets for some of the carols
Enjoy it!
Jeremy Dale
An edited recording of this event will eventually be posted on YouTube. Watch out for the link when it's ready.

---------------------------------------

Zoom Scottish Night
Saturday 23 January at 8 pm
In honour of Robert Burns' birthday. An evening of Scottish songs, tunes, poems, or anything you want to contribute.
We won't be able to have food this year, of course, or whisky tasting (unless you provide your own!), but we hope to have a haggis-stabbing.

The Zoom link will be circulated to Labour Club members a few days before the event. To make sure you get it, send an e-mail to jeremywdale@yahoo.co.uk

If you would like to contribute a song but can't remember the words, have a look at our wordsheets. Pick any of them, apart from Auld Lang Syne, which we'll keep till the end. You can also use the wordsheets if you want to sing along with the choruses - but remember to keep yourself muted while you do that.

-------------------------------------