Glossop Labour Club
Glossop Labour Club is an independent socialist club. It is not affiliated to any political party, but is home to people who share a progressive outlook on life. It is one of the oldest Socialist/Labour Clubs in the country. If you enjoy a friendly atmosphere, where you will be unlikely to encounter bigotry or prejudice, if you are a woman who likes the freedom of going out alone, if you are young or old (or in between), Glossop Labour Club is just what you are looking for. Whether you want real ale, draught lager and Guinness, or Fair Trade wine, or if you prefer soft drinks, tea and coffee, we can offer what you most enjoy.
To see a statment of the Club's objectives, click here.

Accessibility: The ground floor of the Club is wheelchair accessible, and there is a ramp down into the garden. We have a wheelchair accessible toilet, and a stairlift to the upstairs rooms.

We are usually open from 8-11 p.m. Tuesday to Friday, but if you just want to pop in for a drink and a chat, Tuesdays and Fridays are the best. On other days, we may not be open, if there is nothing on. Check the bar rota on the Members page to make sure. There are also occasional special events at weekends, and a music session on the 4th Sunday (usually) in each month. Regular activities include a Folk Club on Tuesdays, a Singing Group on Wednesdays (monthly), an informal music session on Fridays, a walking group, and a reading group. Plus a very popular Record Club. The Glossop Folk Train visits us about once a month. A range of other roups use the Club as well. For more details of these activities, and contacts for more information, see the Regular activities page. Additional events are listed on the Special Events page.  Information about these and other activities is also displayed on the noticeboard in the Club foyer.
Our central location, and our refurbished and modernised facilities, makes the Glossop Labour Club an ideal venue for a wide range of activities, ranging from music groups to fitness classes. 
-------------------------------------------------------------------------------------------
We have two rooms available for letting for small groups: the larger one (22' x 17') costs £10 per hour, and the smaller one (21' x 13') costs £8 per hour. (Rates for social groups.)
The main room downstairs, and a pleasant garden area and well-equipped kitchen, can be booked, by members only, for special occasions. It is also available for occasional hire during the day and at week-ends at £15 an hour for social groups.
Rates for business use are available on request.
Click here for a downloadable booking form.

-------------------------------------------------------------------------------------------

For more information about specific activities, use the contact details relating to that activity.
For general enquiries, contact glossoplabourclub@gmail.com or just drop in to see what we have to offer. You will find us at 11-13 Chapel Street, Glossop, SK13 8AT.

For information about joining the Club, go to the Contact us page.

Any comments about the web site, please contact Jeremy Dale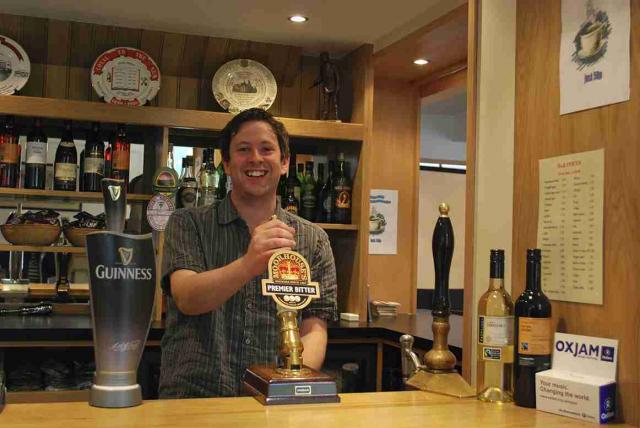 The Socialist Network of Clubs, Pubs, and People

Glossop Labour Club participates in a network of Socialist Clubs, including the Red Shed (Wakefield), Clarion House (Pendle), Bolton Socialist Club, the Red and Geen Club (Milnsbridge), and Hebden Bridge Trades Club. Members of these Clubs meet quarterly.
----------------------------------------------------------------

Some of the regular activities at the Club have re-started.


These include:

Tuesday Folk Club, starting at 8 pm.

Friday Music sessions. starting at 9 pm.

Monthly Sunday music sessions, starting at 8 pm. The next one will be on Sunday September 26th.

Members are also welcome to come in for a drink and a chat on Tuesdays (from 8 pm) and Fridays (from 7 pm).

See the Regular Activities page for more details of these activities.
----------------------------------------

Other Activities
Red Ramblers meet the last Sunday in the month starting at 9.30am.

Red Amblers (a bit slower) meet the second Sunday of the month: contact Jan Lee email:
janglossop@gmail.com
The 5-mile group meet on alternate Saturdays: contact Anne on 01457 861398.


The Women's group and Quiz nights are also taking place via Zoom: contact Anne on 01457 861398


Other groups meeting at the club:
The Glossop Gamers (1st, 3rd and 5th Saturdays)
Go to Glossop Gamers Facebook page

Internal Gate Martial Arts (Sundays 2-3)
Contact: Ade Finch at aidy-san@hotmail.com
Tai-chi: Contact Jane Shaw, email janeshaw.taiji@gmail.com
or text 07447 701583
Chess club: Contact Ian Brown, 07984 813373

Yoga: Contact Sally Waxman,
email sallywaxman@yahoo.co.uk or 07527624362
--------------------------------

The Reading Group
The Reading Group meets in the Labour Club on the first Monday of every month, at 8pm.
The group is also continuing to meet on Zoom on Mondays in between to share a varied fare of poetry, plays and short stories,
If you would like more information, please contact Anne on
margannerobinson@btinternet.com

---------------------------------

Coming attractions
See the Special Events Page for more details

Saturday September 4: Shake Rag
Four-piece Punk Blues outfit with original songbook, drawing on the best of the blues, rockabilly, 60s garage and punk.
No charge for admission

Saturday September 25: Shenanigans
Irish music duo; a lively evening of Irish songs, jigs and reel
Saturday October 2: Lancashire Night
Songs, tunes, anything else from Lancashire (or Derbyshire)

Sunday October 3: Red Film Club showing MOTHER
----------------------------------------------