Glossop Labour Club

Special Events

Michelle's Music Nights
We have regular Sunday night music sessions, on the 4th Sunday of each month. (Note that this is not always the last Sunday). 'Music' here includes not just tunes and songs, but also poems, monologues, or anything else you would like to share.

The next one will be on September 26th

----------------------------------------------------------

Sunday October 3

Red Film Club
MOTHER
This film (2020) by Kristof Bilsen is a documentary about dementia, dementia care, the globalised market in compassion and what society deems to be women's work. A film full of emotions - love and sadness, life and death. 82 min. Subtitles.
Bar opens at 7pm. Film starts at 7.30
No charge for admission; donations welcome
Coming programme:
November 7: Tsotsi (2006)
December 5: Inherit the wind (1960)

--------------------------------------

Saturday September 25
Shenanigans
8 pm; doors open 7.30
Tickets £8 advance; £10 on the door
Shenanigans is an Irish music duo comprising Alan on vocals and guitar and Steve on fiddle. They will give you a lively evening of your favourite traditional Irish songs, jigs and reels.
Alan is locally based and will be known to many in the Club. He is an excellent vocalist, singing with feeling, straight from the heart.
Steve is one of best fiddle players in the North West of England, playing with great enthusiasm, sensitivity, and panache.
To hear samples of their performance visit their website at
http://www.shenanigans.org.uk/shenanigans-irish-music-duo/
Tickets are available from the Club (ask at the bar) or from George Street Bookshop. You can also book at Wegottickets (they charge a small commission).

------------------------------------------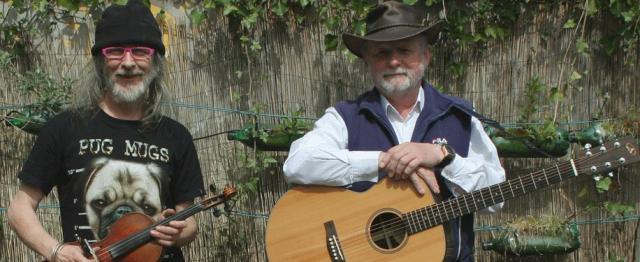 Saturday October 2
Lancashire Night
starting at 7.30
As usual, we will interpret 'Lancashire' to include Derbyshire, and even Yorkshire if necessary. Songs, tunes, poems, monologues – whatever you want to bring along – or you can just sit back and enjoy it (joining in the choruses I hope). And food too – Lancashire hotpot, and veggie alternative.  This is a free event; there will be a small charge for the food, and donations are welcome.

We hope to make this a 'blended' event in which you can join by Zoom if you can't get to the Club. To get the link send an email to jeremy Dale

Saturday October 16
Florence:

the lesser known life and legacy of Florence Nightingale
Start 8 pm. Doors 7.30
£10 advance booking; £12 on the door
The show (by Louise Jordan) uses original song and storytelling.to explore Florence Nightingale's work as a pioneering statistician, social reformer and political influencer. Not just the 'lady with a lamp' but also a campaigner for social justice and equal healthcare for all.
Louise has made a video of one of the songs from the show; watch it on YouTube
You can see more about Louise and her songs at  https://louisejordan.co.uk
Tickets are not on sale yet.
------------------------------